>> Embossed Toilet Paper | Virgin/ Bamboo/ Recycled Toilet Tissue | Colored Quilted Bathroom Tissue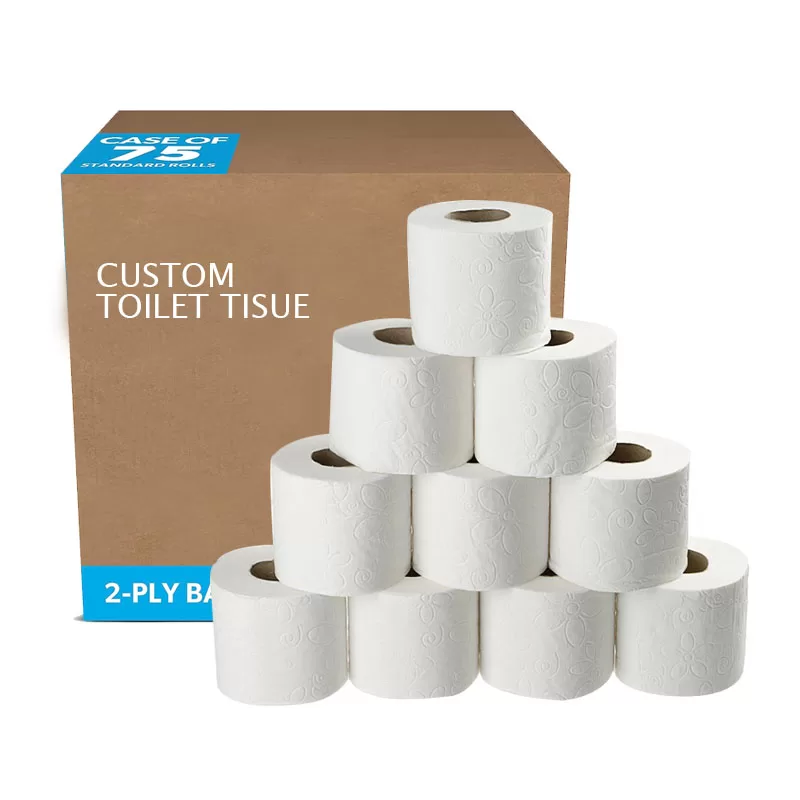 OEM Small Toilet Paper | Custom Size, Custom LOGO & Design Packing
Virgin
Recycled
Bamboo
2PLY
3PLY
4PLY
Virgin
Virgin toilet paper roll includes 100% Virgin Wood pulp, Mixed virgin(sugarcane mixed with wood pul), Unbleached bamboo.
Recycled
Bamboo
2PLY
3PLY
4PLY
Toilet papers use for home use and business use, such as supermarket, shop on line, hotel, bathroom and other toilet.
Soft, absorbent, and economical, TLP's paper tissue delivers a balanced combination of performance and value.
Toilet paper can be made of 3 types materials: virgin, bamboo, recycled. TLP could offer white/ black/ yellow/ brown/ colored, bleached and unbleached, we have all kinds of colors if you want.
TLP toilet paper roll have 3 types of embossing, fluffy and smooth.
We also can offer quiltd toilet paper.
Small Toilet Paper Standard Size
Small toilet paper is generally made of rolls, which is used for home and commercial purposes, most of the home use itoilet tissues are packaged in small rolls for supermarkets or online.
We support OEM, we can customize the toilet paper according to your specifications, and we can also produce toilet tissue according to the standard size of your local market.
In Australia, toilet tissues' standard size for home is usually used in 10cm*10cm*2ply*250 sheets, 11cm*10cm*2ply*250 sheets, 10cm*11cm*2 ply*250 sheets, 4 rolls per bag.
In Central and South America, bathroom papers' standard size for home is used in 10cm*10cm*1ply*1000 sheets made by recycled paper, 4 rolls per bag, which is more usually.
In Australia, bathroom tissues' standard size for commercial is 10cm*9cm*2ply*430 sheets, 10cm/11cm*10cm*2ply*400 sheets, 10cm/11cm*10cm*2ply*700 sheets, and the general packaging individually wrap with 48 rolls per carton.
In the United States, generally 9.5cm*11cm*2ply*500 sheets mady by recycled toilet paper is more, packaging individually wrap with 96 rolls per carton.
2ply/3ply standard gsm:15gsm for virgin wood pulp or mixed virgin or unbleached bamboo. 18gsm is option.
If container basis, 2ply 14gsm for virgin wood pulp. 1ply standard gsm is 18gsm. Recyled paper standard gsm: 2ply/3ply 16gsm,15gsm is option. 1ply 18gsm.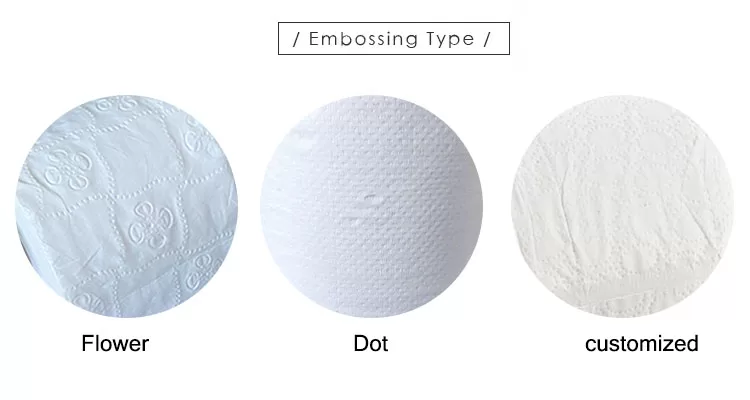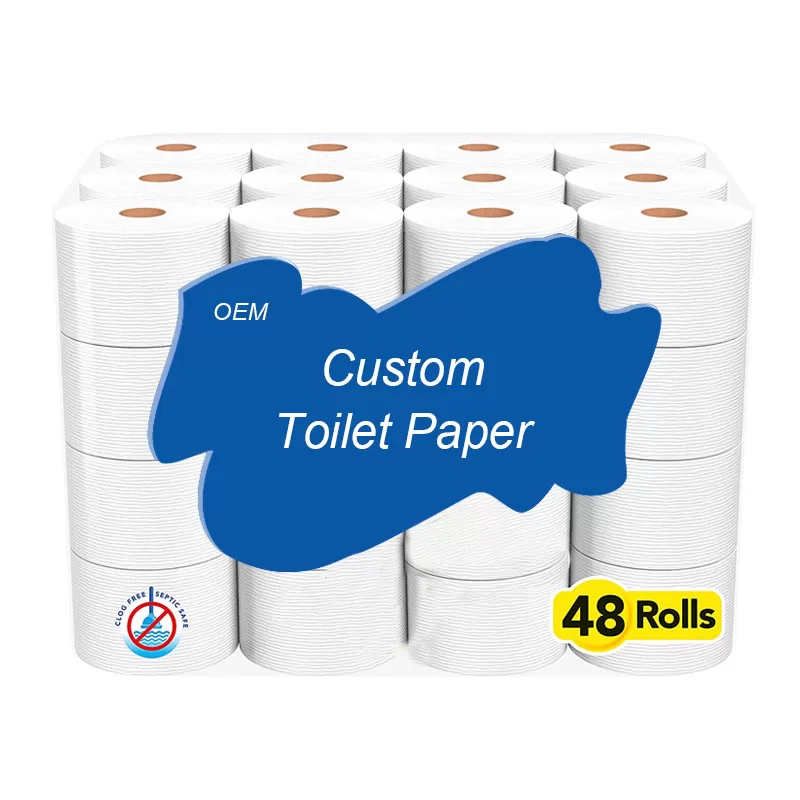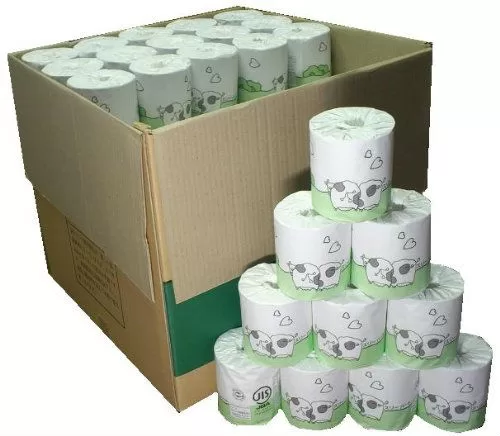 | | |
| --- | --- |
| Product Name | Toilet paper/ Toilet tissue/ Bathroom tissue |
| Paper Material | virgin/recycled/banboo pulp |
| Paper Layer | 2/3/4 Ply |
| Sheet Size | 10*10cm/10*11cm/11*10cm/Custom size |
| Core diameter | 4.5cm/4cm/4.5cm |
| Roll diameter | 9cm/10.6cm/10cm |
| Sheets Per Roll | 100sheets-1000sheets |
| Paper Weight | 14gsm/15gsm/18gsm |
| Rolls Per bag | 3/4/6/8/12/18 rolls per printed or unprinted bag or individually wrapped  |
| Outer Packing | 16/12/8/6/4/3 bags/big unprinted polybag |
| Packing Design | Customized |
>> We will reply to your inquiry within 24 hours