>> Folded Towel Paper | Virgin/ Bamboo/ Recycled Fold Paper hand Towel | Wholesale price​ hand towel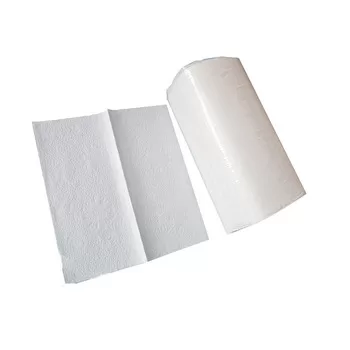 OEM Paper Foded Towel | Custom Size & LOGO Packing Design
Virgin
Recycled
Bamboo
1PLY
2PLY
Virgin
Virgin fold towel paper includes 100% Virgin Wood pulp, Mixed virgin(sugarcane mixed with wood pul), Unbleached bamboo.
Recycled
Bamboo
1PLY
2PLY
We have all types of folded towel paper, including Interfold towel, Multifold towel/ N fold towel/ Z fold towel/ 3 fold towel, Single fold towel/ V fold towel/ Half fold towel, C fold towel, Australian interfold towel(slimline towel, ultraslim towel, compact towel, extra large towel).
TLP's offers quality performance folded paper towel for all your hand-drying needs in restrooms, kitchens and offices.
Our fold towel is 1-ply, 2-ply better absorbency and hand drying efficiency with 100% recycled quality. High performance in terms of hygiene and environmental friendliness.
Hand fold towel can be made of 3 types materials: virgin, bamboo, recycled. TLP could offer wood pulp bleached white or unbleached natural.
TLP have dots embossed folded towel, compaction and smooth, strong.
Fold Towel Paper | TLP Wholesale price
The most common fold towel in the world is Multi-fold towel/ N-fold towel/ Z-fold towel/ 3 -fold towel, the standard size is 23cm*23cm(folded size 23cm*7.8cm), the length can be adjusted.
Single-fold towel/ V-fold towel/ Half-fold towel,  Telling paper can make three sizes of 20cm, 22.5cm, 25cm. This refers to the folded direction, which is fixed and cannot be adjusted. The other side can be produced according to requirements. In other words, we can make 21.5cm*20cm(folded size 21.5*10cm), 23cm*20cm(folded size 23m*10cm), 23cm*22.5cm(folded size 23cm*11.25cm), 23cm*25cm(folded size 23cm*12.5cm). 20cm and 22.5cm can be made by 2-ply,16gsm/18gsm/20gsm.
C-fold towel standard size: 25.5cm*33cm(folded size 25.5cm*9cm).
Australian interfold towel standard size:
Slimline towel/ Multifold towel: 23cm*23cm
Ultraslim towel/ 5 fold towel: 24cm*24cm
Compact towel: 20cm*25cm
Extra large towel: 23cm*36.5cm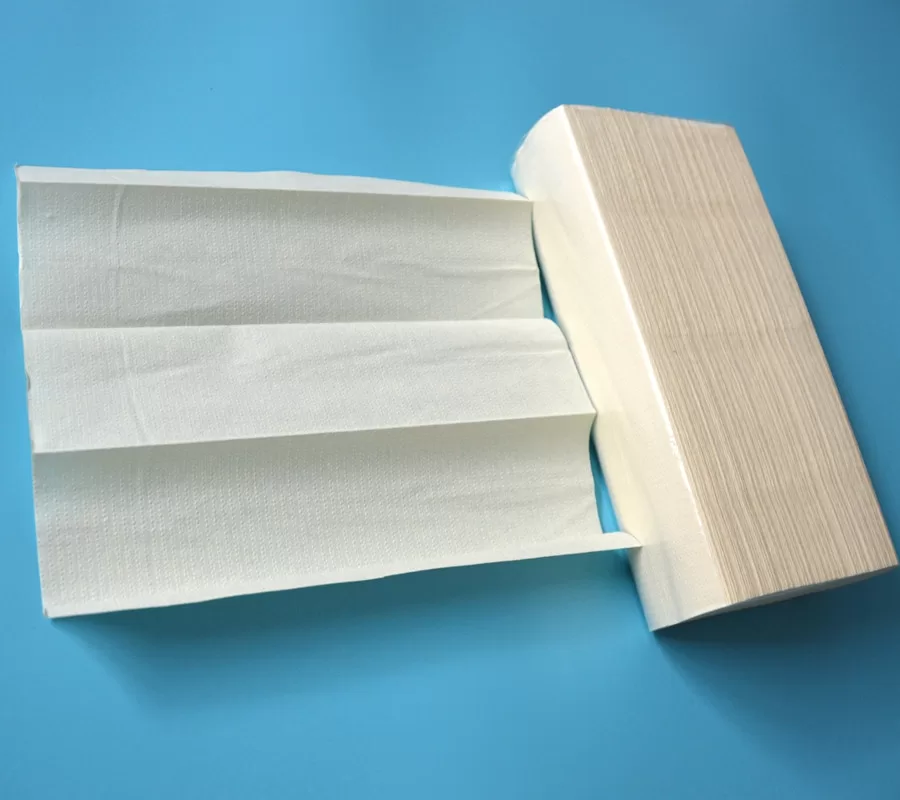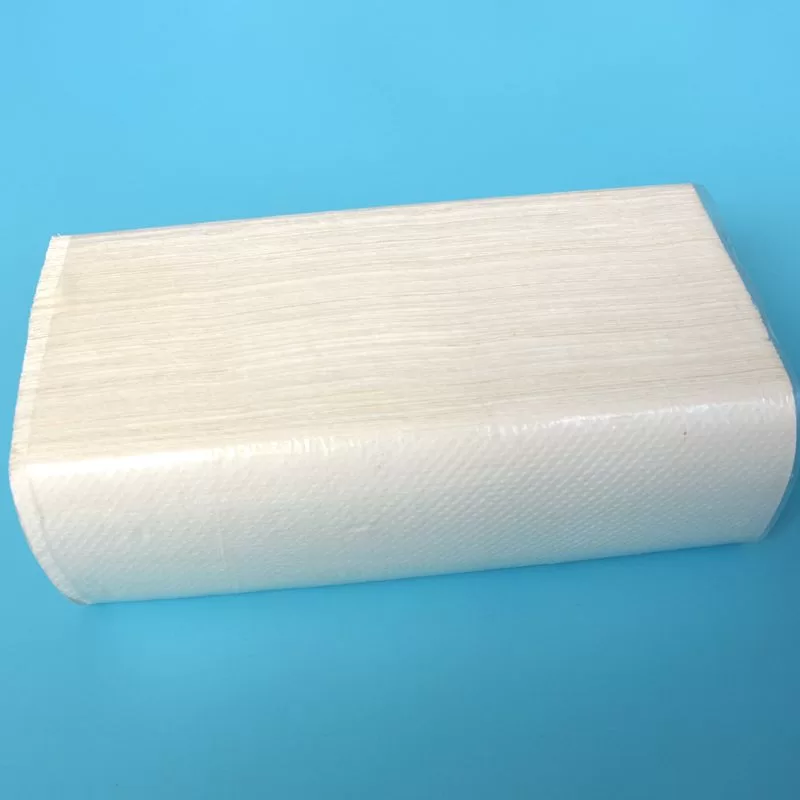 | | |
| --- | --- |
| Product Name | Centre pull towel |
| Paper Material | virgin/recycled/banboo pulp |
| Paper Layer | 1/2 Ply |
| Sheet Length | 300m/Custom size |
| Sheet Width | 20cm |
| Core diameter | 7.6cm |
| Roll diameter | Customized |
| Paper Weight | 1ply 25gsm/ 2ply 20gsm/23gsm |
| Inner Packing | NA |
| Outer Packing | 6 rolls/carton or Custom |
| Packing Design | Customized |
>> We will reply to your inquiry within 24 hours