>> Dinner Napkin | Virgin/ Bamboo Quilted Dinner Napkin | Dinner Napkins With LOGO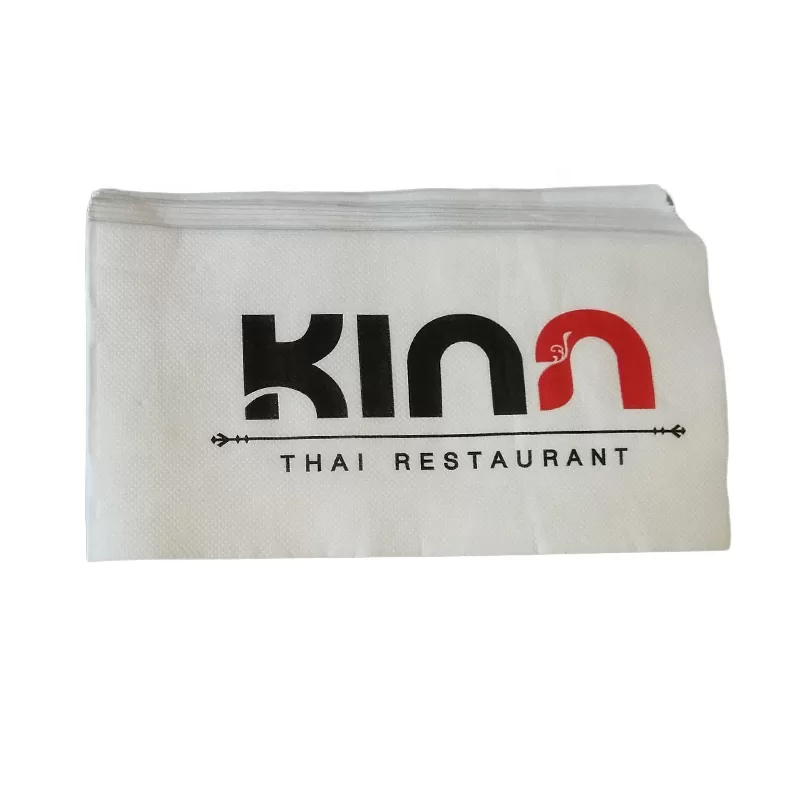 Wholesale Dinner Napkin | Custom Size, LOGO & Design
Virgin
Bamboo
1PLY
2PLY
3PLY
Virgin
100% Virgin Wood pulp dinner napkin.
Bamboo
1PLY
2PLY
3PLY
Dinner napkin, serviette or face towelette is a square of cloth or paper tissue used at the table for wiping the mouth and fingers while eating.
An informal dinner napkin, the kind you'd have at your home as a sort of "everyday" napkin is typically 15.75X15.75 inches square. Finally, there's the buffet napkin, which tends to be about 16.5X15 inches square.
We can also make 2ply quilted dinner napkin: 40*40cm.
Dinner Napkin | 2ply Quilted Dinner Napkin
Dinner napkin standard size is 40*40cm USA dinner napkin 42*36cm.
All square napkins can be printed with 1 color or 2 color simple design logo for free. 
Our serviette napkin paper's minimum order(MOQ) is 20 boxes. 
Delivery time :15 days(The specifications should be packed according to our standard size, the fastest delivery can be 15 days)
We support OEM, we can customize the paper napkin according to your specifications, and we can also produce paper luncheon napkin according to the standard size of your local market.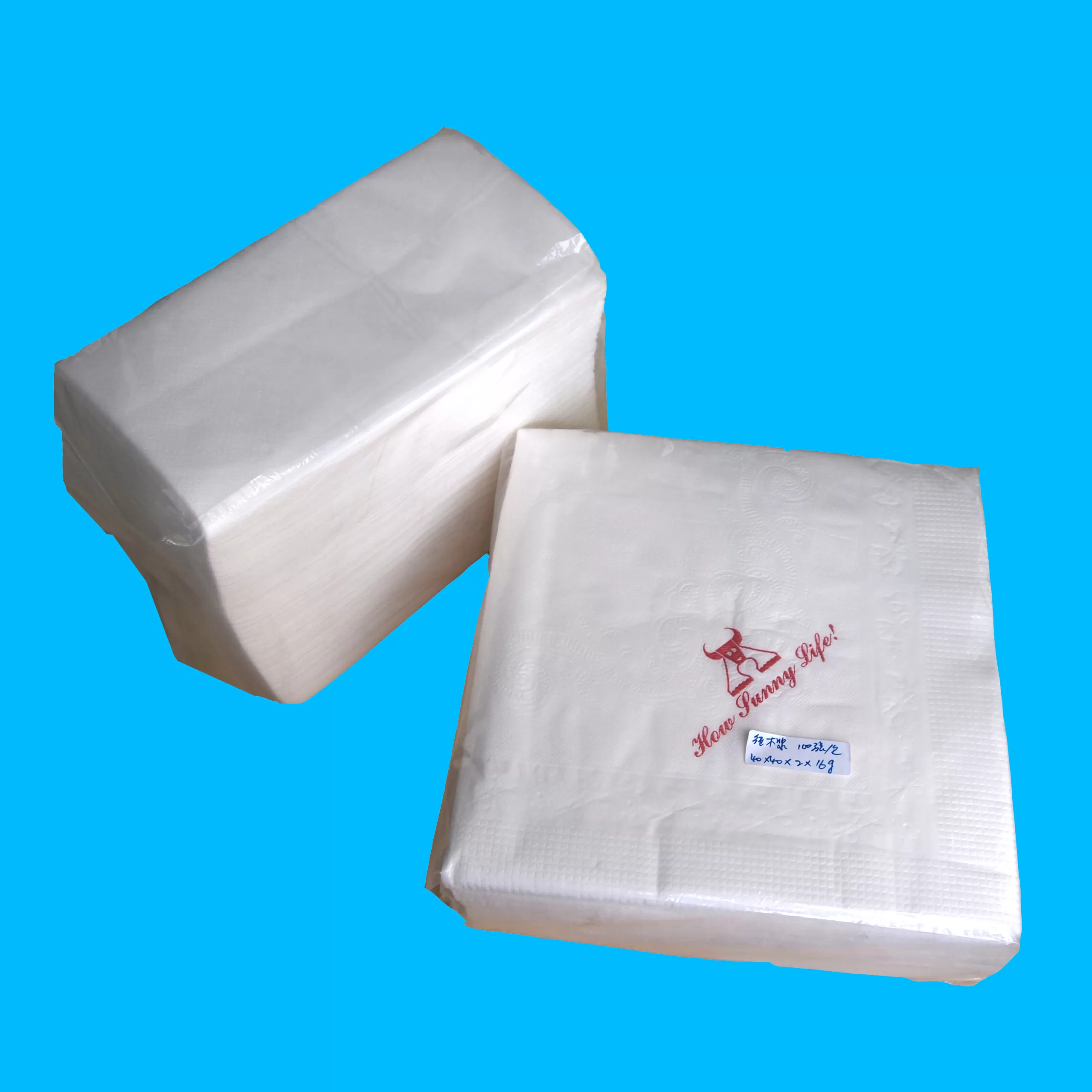 Product Name
Dinner Napkin/ Quilted Dinner Napkin
Paper Material

100% virgin pulp or unbleached bamboo

Paper Layer
1ply/2ply/3ply
Paper Weight
2PLY 16gsm or 3ply/ 2ply 13.5gsm,
1PLY 16- 20gsm option
Unfolded size

400mm x 400mm (+/-5%); 15.75″X15.75″ or

420mm x 360mm (+/-5mm), 16.5″X14.2″

Folded size

200mmx200mm (+/-5%), 7.87″X7.87″, 1/4fold;

200mm x100mm (+/-5%), 7.87″X3.94″, 1/8fold; or 

108mm x 190mm(+-5mm), 4.25″X7.5″, 1/8fold;

Inner Packing
100sheets/pack or 150 sheets/pack
Outer Packing
20 packs/carton or 24 packs/cart
Packing Design
Customized accepted
MOQ
20ctns(40,000pcs)
>> We will reply to your inquiry within 24 hours