>> Custom Wallet Tissue | Virgin/ Bamboo Wallet Tissue Pack | Travel Wallet Tissue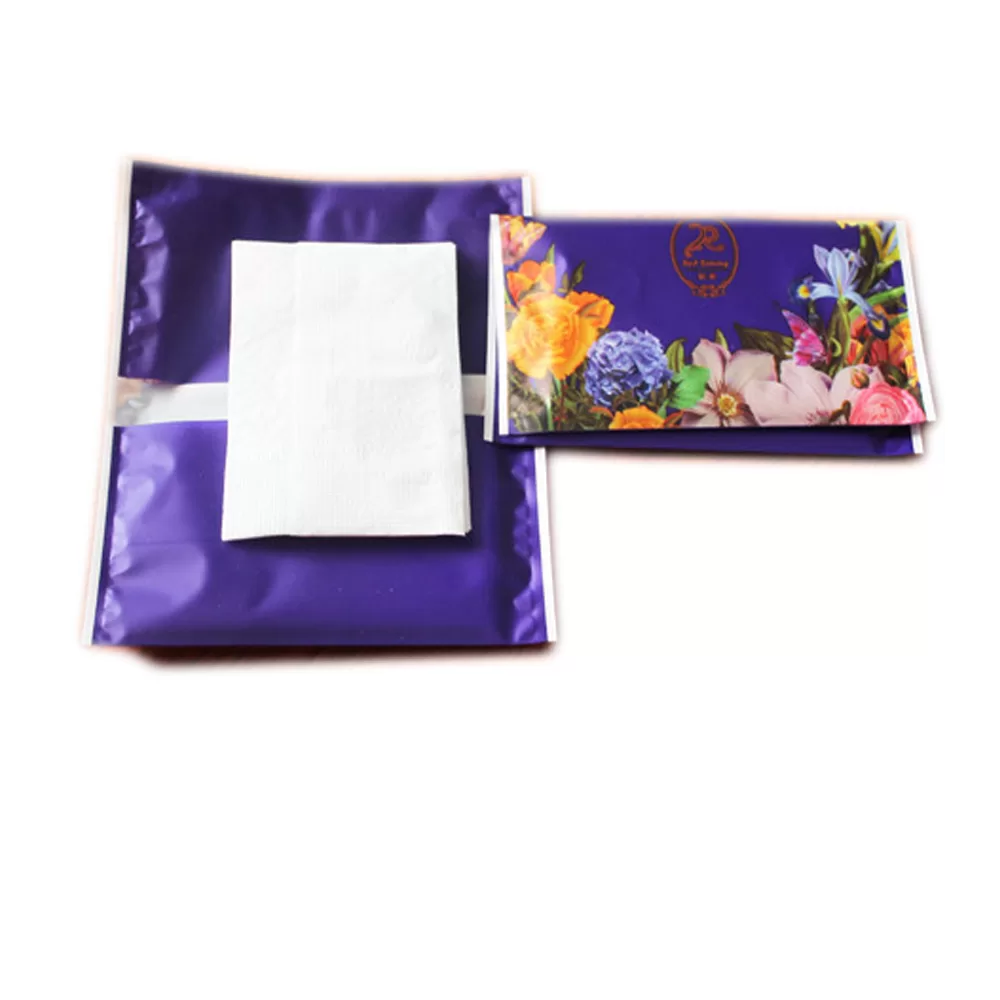 Wallet Tissues Manufacturer | Custom Packaging Design
Virgin
Bamboo
2PLY
3PLY
4PLY
Virgin
100% Virgin Wood pulp wallet pocket tissues.
Bamboo
2PLY
3PLY
4PLY
Telling paper wallet tissue printing OEM,  direct factory prices, instant price and quotation.
Wallet tissues are an unconventional yet very effective branding tool in guerrilla marketing. In comparison to traditional forms of marketing options, wallet tissue can be printed your barand as a gift to your customer.
Wallet Tissue comes in a pocket size, great for travel or any time you are away from home. you can trust the soft and absorbent Telling paper to be.
Telling paper also can offer OEM facial tissue. The wallet package tissue can be printed according to clients design.
Ultra Slim Pack Wallet Facial Tissues Travel Packs
TLP wallet tissues' size is 200mm x 200mm/ 170mm*190mm, 175mm*195mm is option, and 2ply/3ply 8 sheets/pack, packaging size is 115mm*80mm.
Wallet tissue can be 4 sheets, 6 sheets, 10 sheets per pack too. 
We support OEM, we can customize the facial tissue according to your specifications, and we can also produce pocket wallet tissue pocks according to the standard size of your local market.
MOQ: 4/6/8/10 sheeets per pack: 10,000 packs. 
Plate cost: All the printing of plastic packaging will be charged per color.
Digital Printing Promotion Tissue

MOQ

( mini/ standard pocket tissue, wallet tissue ): 2000 packs when following our size and packing, plate making cost is free of charge.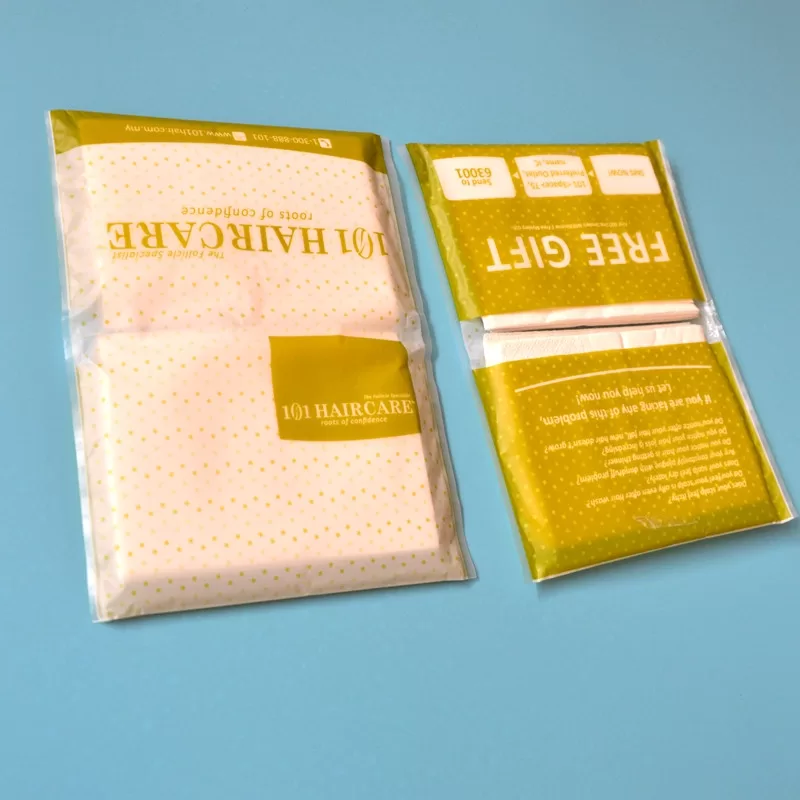 | | |
| --- | --- |
| Product Name | Wallet Pocket Tissue |
| Paper Material | 100% virgin wood pulp or unbleached bamboo |
| Paper Layer1 | 2ply/3ply/4ply |
| Paper Weight | 12gsm/13.5gsm |
| Sheet Size | 200mm x 200mm (+/-5%) |
| Pack size | 115mm*80mm |
| Inner Packing | 8 sheets/pack |
| Outer Packing | 500 packs/carton |
| Packing Design | Customized |
| MOQ | 10,000 packs |
>> We will reply to your inquiry within 24 hours